Casa Albada an old building of the middle of the XIX century, recently rebuilt and rehabilitated, in the year 2009, using the traditional techniques and materials: wooden, stone and mud. It has achieved a harmonious, wide and cozy environment. It has two attached houses, of full renting each one.


ALBADA I
220 square meters with four spacious double bedrooms, each one with bathroom inside, living room with fireplace and kitchen. .

ALBADA II
120 square meters, with two double bedrooms, two bathrooms inside the bedrooms, living room with fireplace, kitchen and toilet.
ACTIVITIES IN THE AREA
WHERE TO GO
Museo Numantino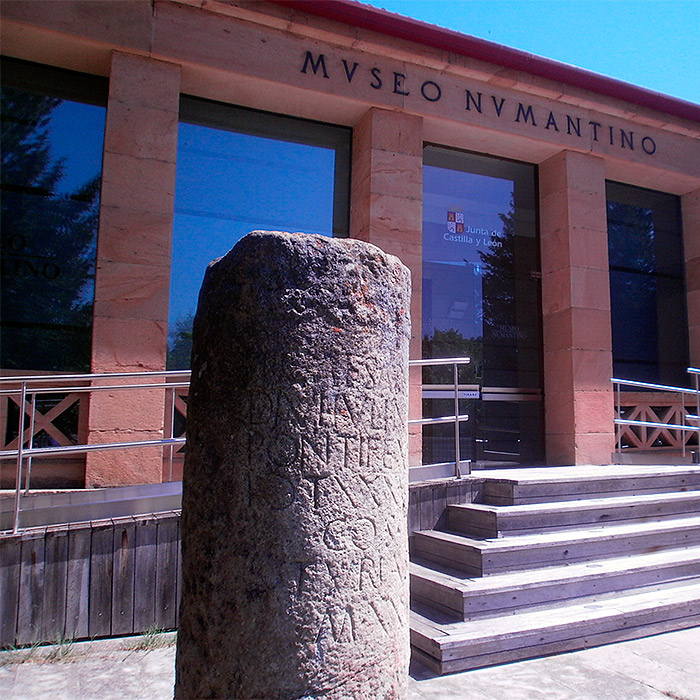 Summary of all paleontological and archaeological history of the province, it is located in front of the Dehesa Park and public parking. The Celtiberian remains stand out above everything, especially ...
Numancia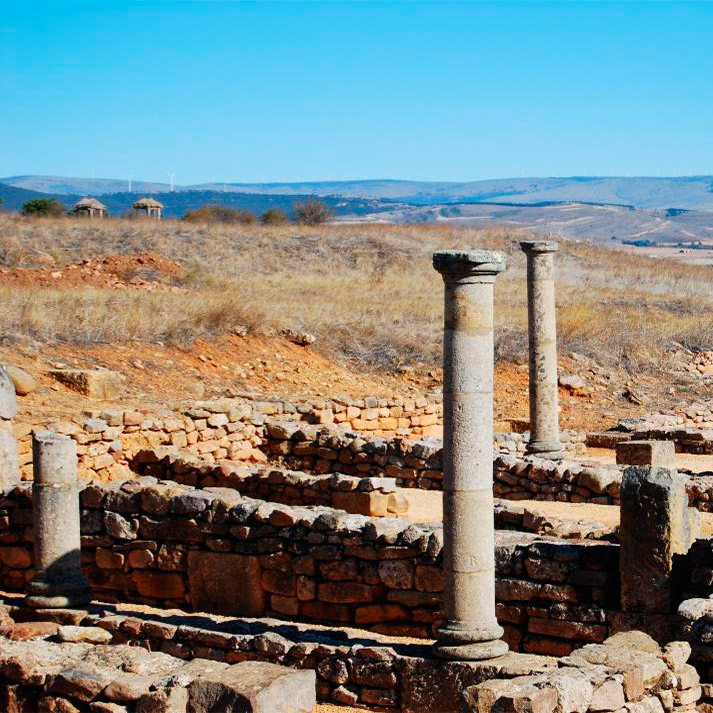 Numancia resisted the Roman Empire in various Celt Iberian-Roman wars until they were burnt by Cornelius Scipio in 133 BC. Both houses have been rebuilt and there is a route to walk the streets and se...
Iglesia de Santo Domingo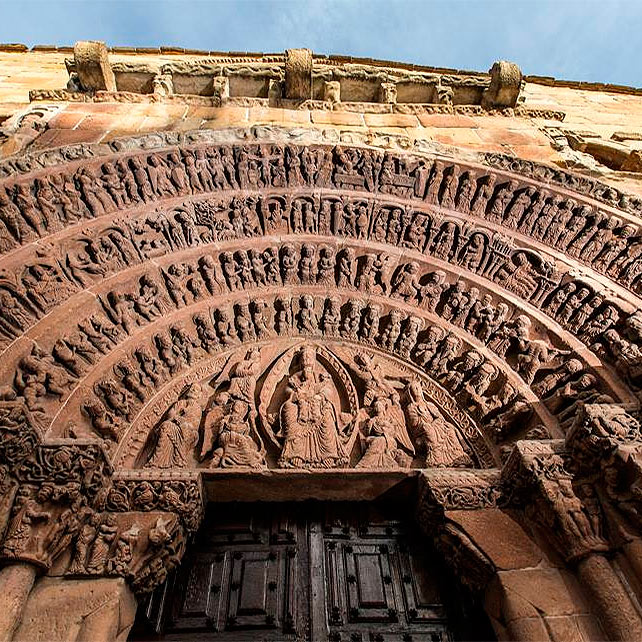 Its Romanesque facade, similar to the Notre Dame´s of Poitiers, is superb with archivolts of images from the New Testament, including the Apoccalypse, and a good figurative eardrum-tetramorfos- Pantoc...
UPCOMING EVENTS
Feria Venalmazán
En Almazán, del 29 de abril al 1 de mayo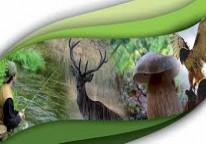 Un fin de semana plagado de actividades ligadas a la Naturaleza y su ambiente. Cursos, conferencias, degustaciones de gastronomía cinegética, exhibición de rehalas, concurso de tiro al pichón.
Mayo y Mercasetas
En Molinos de Duero, 1 de mayo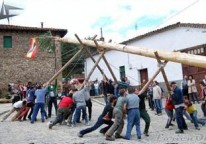 La pingada es el 1 de mayo frente a la parroquia, y el Mercasetas de Primavera se extenderá durante el fin de semana. La muestra de setas tendrá como protagonista al marzuelo, semanas después de la fr...
Palacio de la Audiencia Abril 2017
En Soria, del 8 al 28 de abril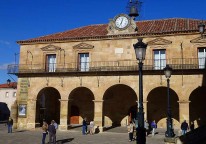 A partir de 20:30 h. 8/9 DE ABRIL .– EL MAGO POP 21 DE ABRIL – "PAREJA ABIERTA" (Carmen Conessa- Víctor Ullate Roche y Lola Barroso) 25 DE ABRIL – "ZENIT" (Ramon Fontserè, Pilar Saénz, Dolors Tuneu...
ENVIRONMENT´S INFORMATION
Pedrajas
The village with fourteen enclaves of unusual figures is a sculptural outdoor museum, beginning with the Indian totem in the entrance of the village. Its church of Santo Tomás is Romanesque, from the XII century, although with reforms, specially its sacristy of the XVIII century. In the apse there are some curious Romanesque cans and the big altarpiece is from the XVIII century. The stone Stations of the Cross should be highlighted installed in 1787 and which joins he parish with the hermitage of San Mateo which is of masonry. Next to the church the old rectory house highlights. In the other hand the village keeps some houses with traditional architecture, some with double lintel. A golf court of eighteen holes is close. The mount of Valonsadero is close as well. As traditional festival should be noted the Luminaire of the closest Saturday to St. Anton.
Tours
Mount Valonsadero, Church Saint Tomás, El Royo, Derroñadas, Valley River Tera, Soria Capital, Ruines of Numancia, Ichnites routes, etc…
Activities
On the village of Pedrajas is a golf pitch where practicing this sport. Hiking, Mountain Bike, fishing, hunting, etc… You also can practice different adventure sports like paragliding, rafting, canyoning, abseiling, etc