Environment´s information
For those who like walking can follow the Natural Path of the Douro or walking through the mount of Valonsadero. To the North the traveller gets into the Meadow of Cintora after seeing the wetland, castle and palace of Hinojosa de la Sierra, and after passing this Meadow, you can go to the Valley of the river Razón or to the Region of Pine Forests. This last region is equally accessible through Cidones, in the Machado´s route of Alvargonzález, which will drive you up to Vinuesa and the Black Lagoon. Close to Cidones is located in Ocenilla with its sculptures and reliefs in the Square of the Curhch. And more to the East, the beach of Herreros in the Cuerda del Pozo reservoir, or the Pita beach of Abejar in the same reservoir. The city of Soria, of course, is a very tempting touristic place to its wooded parks, Romanesque and Gothic churches, paths next to the Douro, varied gastronomy, Museum of Numancia and any kind of shops.
Pedrajas
The village with fourteen enclaves of unusual figures is a sculptural outdoor museum, beginning with the Indian totem in the entrance of the village. Its church of Santo Tomás is Romanesque, from the XII century, although with reforms, specially its sacristy of the XVIII century. In the apse there are some curious Romanesque cans and the big altarpiece is from the XVIII century. The stone Stations of the Cross should be highlighted installed in 1787 and which joins he parish with the hermitage of San Mateo which is of masonry. Next to the church the old rectory house highlights. In the other hand the village keeps some houses with traditional architecture, some with double lintel. A golf court of eighteen holes is close. The mount of Valonsadero is close as well. As traditional festival should be noted the Luminaire of the closest Saturday to St. Anton.
Tours
Mount Valonsadero, Church Saint Tomás, El Royo, Derroñadas, Valley River Tera, Soria Capital, Ruines of Numancia, Ichnites routes, etc…
Activities
On the village of Pedrajas is a golf pitch where practicing this sport. Hiking, Mountain Bike, fishing, hunting, etc… You also can practice different adventure sports like paragliding, rafting, canyoning, abseiling, etc
WHERE TO GO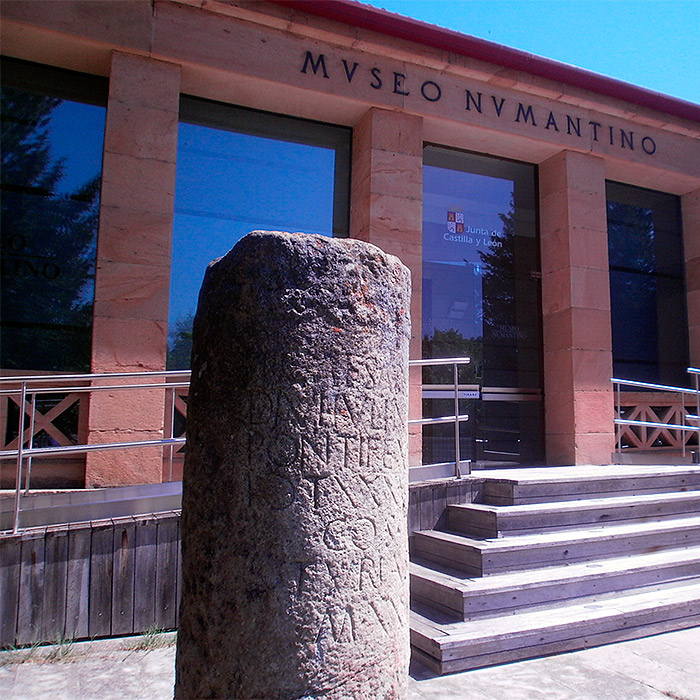 Museo Numantino
Resumen de toda la historia paleontológica y arqueológica de la provincia, sito frente al Parque de la Dehesa y del parking público. Destaca ante todo por los restos celtibéricos, sobre todo por las c...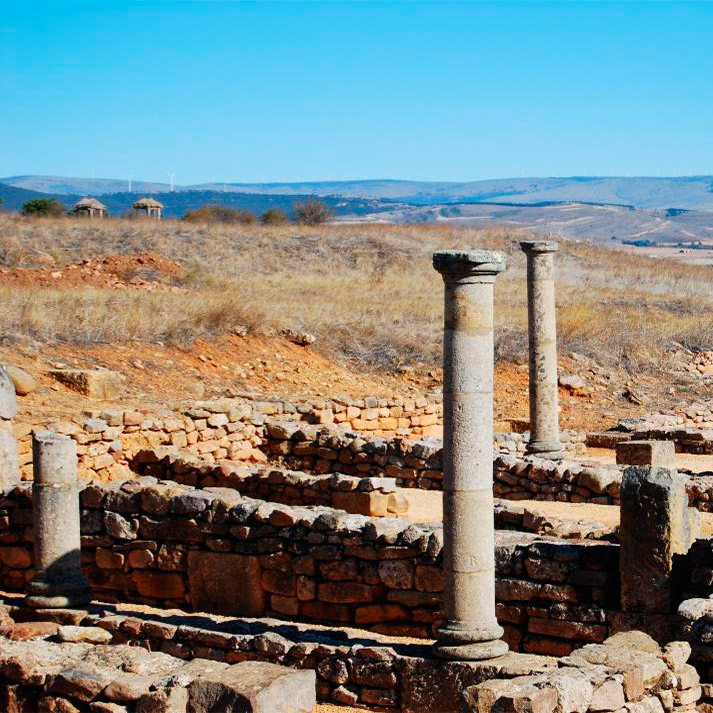 Numancia
Numancia resistió al imperio Romano en diversas guerras celtibérico-romanas hasta ser quemada por Cornelio Escipión en el 133 a.C. Se han reconstruido dos casas y hay un itinerario para recorrer las c...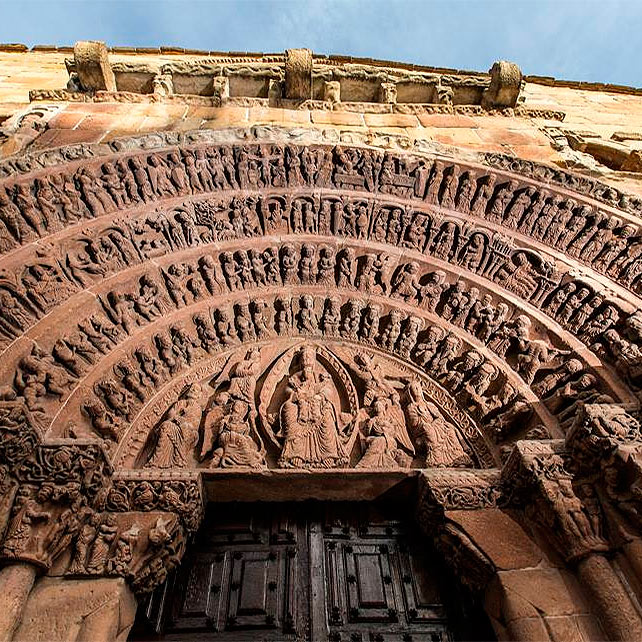 Iglesia de Santo Domingo
Su fachada románica, parecida a Notre Dame de Poitiers, es magnífica, con unas arquivoltas de imágenes del Nuevo Testamento, incluido el Apocalipsis, y un buen tímpano figurativo con pantócrator-tetra...